I left Kerikeri this morning and started my return trip out of Kerikeri in the Northland – it was a 230km drive today, which I figured would take about 2.5 hours.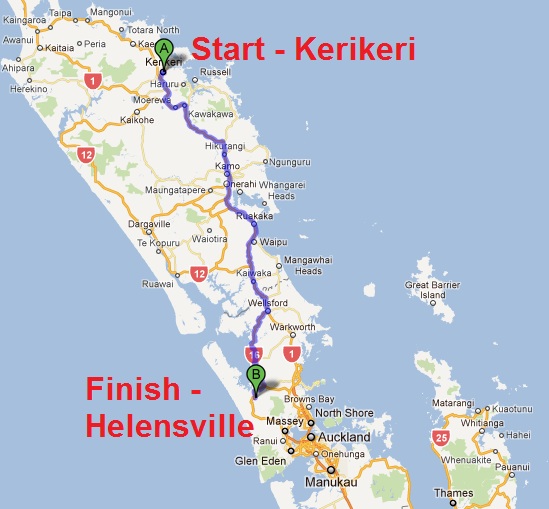 It took nearly 3.5 hours. NZ roads don't have many straight sections. Makes for interesting and involved driving though, no nodding off at the wheel for me. But at the same time it doesn't allow one to enjoy the scenery quite as much as I might like – you have to be focused on the upcoming turn in the road. I do think this is probably the most common street sign I've seen in NZ:
Thankfully my Honda is a pretty decent drive, for a station wagon. I certainly miss my Mazda 3 for these kind of drives – tons of hills and curves with nary another vehicle on the road.
I've actually now left the Northland region and crossed back into the Auckland region, though I'm still 50km north of Auckland. I'm going to be WWOOFing for 6 days at an exotic fruit farm – they've got a very nice place up in the rural area north of Helensville, on the west side of the island. Hopefully I'll get out to the western beaches once or twice this week – they are black sand beaches. Not going to go swimming anytime soon though – a wee bit too cold for that still! BUT, they do have thermal pools in this area. That might be a better option.
I met my new hosts just after noon and got to work after having a tasty avocado sandwich for lunch (eating vegetarian for a week – I will eat healthy!). Work will be outdoors once again – I was helping to clear brush yesterday and today will be pruning raspberry bushes. I just hope the weather will stay pleasant!